YOU ARE GOING TO BE HELPING THE Jorge de la Rosa Maldonado FAMILY
Juarez | GPS: 31.61999,-106.53616
Take a first look at the Jorge de la Rosa Maldonado family.
This family is living in a borrowed house. They are serving God in a children's soup kitchen sharing food with the needy. They have a low income and share God's Word.
They are asking for prayer requests for a woman they know that is pregnant with a handicapped baby. She is really depressed over it. They are also asking for prayers for their ministry and that they are able to keep preaching and to explain to nonbelievers the intimate relationship we are called to have with God.
Jorge de la Rosa Maldonado
Jorge de la Rosa Maldonado (Public Servant) 57.0 years old
Sandra de la Rosa (Pastor) 62 years old
Meet the pastor sponsoring this family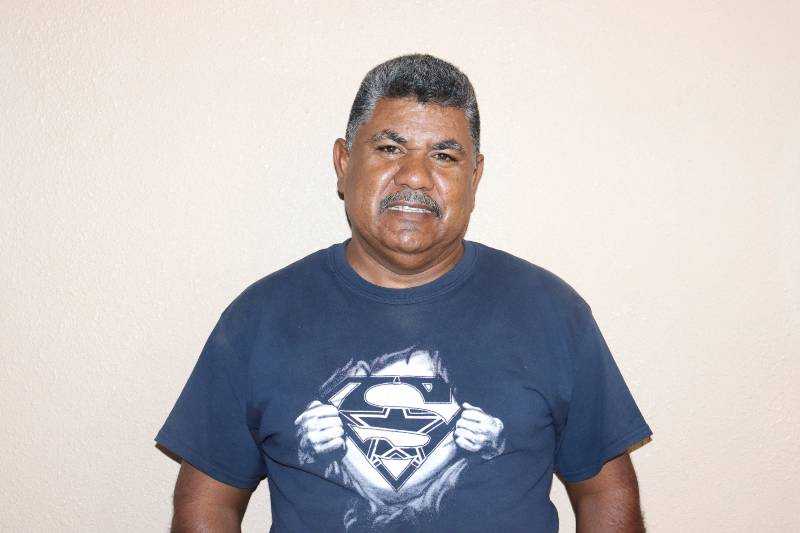 Miguel Flores Flores
Pastor of: Juan 14:6
Hello, my name is Miguel Flores Flores. My wife, Veronica, and I have been pastors for eight years at our church Centro Cristiano Juan 14:6 (Christian Center John 14:6). We are a church that seeks to serve God. We are growing every day, both spiritually and in number. Our goal is to start a soup kitchen to help the people in our community that need food. We care for our community and want to continue helping and ministering to them in any way that we can.
Meet the staff member leading this project
Joshua Crabbs
Vice President of Foreign Field Operations
915.778.0046 ext. 70
(809) 543-3235
Hello! I'm Josh. I first worked with Casas por Cristo when I was 16 years old on a trip to Juárez. In 2006, I packed all my belongings and moved from Akron, Ohio to El Paso, Texas to work with Casas as a summer intern. In 2007, I was officially brought on staff as a Juárez Field Coordinator. I married my beautiful wife in 2014, and in 2015 we moved to the Dominican Republic where we served together as Dominican Field Coordinators until our son, James, was born. In 2017, I took on a new level of responsibility as the Dominican Field Director and now serve as the Vice President of Foreign Field Operations. It has been quite an adventure learning and living in the Dominican, and we are honored to play a role in the incredible work God is doing here.
** Some information may take up to 24 hours to appear **
The SHOC (Shane Harris Outreach Center)
Juarez | GPS: 31.60256, -106.55828

Address: Zorro 911 CP.00000 Tojoba Granjas del Desierto CD Juarez, CHIH., Mexico

Take a look at The SHOC (Shane Harris Outreach Center).
Water
Cooler
Gated Parking for 20.0
Heater
Hot Water
Kitchen Sink
Oven
Range
Refrigerator
Running Water

** Lodging facility placement and family/missionary/pastor assignments are not guaranteed and are sometimes subject to change. **